Social media giants admit they could help the disabled more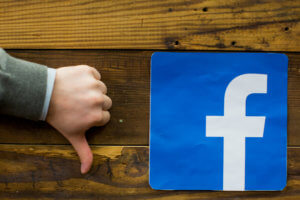 Facebook and Twitter say they could do more to prevent online abuse…

PA Pool, the website that helps disabled people find suitable carers, has welcomed the spotlight falling on protecting disabled people online.
Social media giants including Google, Facebook and Twitter have been questioned by MPs following a call from model Katie Price for 'Harvey's Law', which would make online bullying a criminal offence, after her 15-year-old son Harvey was abused by a troll on Twitter.
Among the suggestions made by the social media companies are: making the risks of abuse clearer to vulnerable people and making their terms and conditions platforms easier for people with learning difficulties to understand. Facebook also plans to have 20,000 people checking posts by the end of 2018.
The hearing follows the launch of a petition by Price, calling for the new law, and a register of offenders.
Labour MP Catherine McKinnell also asked what action would be taken to tackle "mate crime". She said: "There are disabled people that have been befriended specifically with the intention of exploiting them".
Read the full story here.
PA Pool aims to help disabled people take more control of their lives, by managing their own private care recruitment or employment.