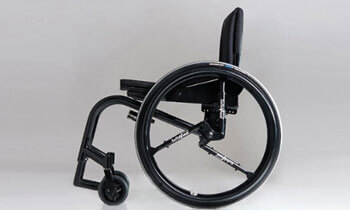 This month we're taking a look at products which could be useful to you either inside or outside of the home.
Our thoughts were prompted by the revolutionary soft-wheel wheelchair, reported in The Guardian recently, apparently giving users a smoother ride with built-in shock-absorbers that let you "float as if suspended in mid-air"!  You can read the full article and watch the video here.
Or what about these Greeper Shoelaces, a simple but effective idea if you have trouble bending or poor dexterity.  Plus they're a British design, which we like.  You can find more handy tools on Patrick Burke's website www.aid4disabled.com.  We see that Complete Care Shop stock a massive range of disabled and elderly aids from bath boards to hoists and everything in between, whilst CareCo stock a great range of adjustable beds and reclining chairs.
We'd love to know what products you've found that make your life easier, drop us a line to admin@papool.co.uk or why not tweet us @papool or message us on our Facebook Group?