Agency or Employ your Own PA?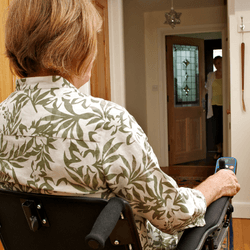 In this article founder of PA Pool, Katy Etherington, considers the pros and cons of using an agency to provide your personal care assistance versus employing your own PAs via PA Pool.
Some people decide to employ an agency first to help them get started. When they feel more comfortable and confident with the process, they move on to hire their own PAs. If you hire a personal assistant through a care and support agency, they will be the employer. This may be a good choice if you're not confident about being an employer yourself as they will manage everything for you.
You might like to watch my video on YouTube about employing PAs (remember to skip the ads). Obviously a few things have changed as it was recorded back in 2009, but it will give you lots of helpful hints and tips in addition to the below.
"Recruitment used to be the bane of my life, proving a hit and miss affair which too often was both costly and time consuming"
The Care Agency Route 
Choosing a care and support agency
An agency may place a PA with you for anything from 6 months to a week, for each shift. If you require a live-in PA, it's important to consider this. I've tried every shift length known to man and have found that having several consistent PAs, working short shifts is better for both parties. The longer your PA spends with you the more you start noticing those annoying habits! Besides, 24-hour live-in work can be pretty intense for both parties, no matter how well you get on and shorter shifts usually result in them staying longer in your employment. Look for those agencies which can offer consistency and continuity of care, from the PAs themselves through to the timings.
Using a care agency
So, what are the pros and cons of employing an agency? Well, it might be a good starting point if you've never had a PA before, especially if you need a live-in. Having a stranger in your home can take some getting used to and an agency will take care of the additional pressure becoming an employer would create, allowing you to focus on acclimatising yourself to this new experience.
However, I have never found an agency which has truly recognised my needs and sometimes I was made to feel like I was being difficult; for example by requesting PAs who were 25+ as I needed them to drive, and the car insurance was too expensive to insure anyone younger.
Pros of sourcing your care via an agency:
The agency manages salary and payroll
Will check the PA's references and do the necessary checks
Are responsible for employment rights like holiday and sick pay
Will sort out any issues with your PA, like misconduct or personality clashes
Can send a replacement if a PA is sick
They have a pool of PAs to provide 24-hour care
The cons of using an agency to provide your care:
Consistency can be difficult because of high staff turnover
You may have different staff coming to support you, and sometimes at different times
You may not have much control over who you have for your PA. For example, you may not be able to get the same PA regularly or a PA of your preferred gender
How each PA cares for you may vary. Care might not be consistent, even with your support plan
It may cost more as agencies need to cover admin costs on top of the PAs wages
The PAs earn less than they would be if they worked direct for a client
Agencies are often only open during office hours so aren't always available if you have a query or an emergency out of hours
Your chosen agency may not be taking on new clients because of PA availability
"Living with Spinal Muscular Atrophy can be challenging to say the least but being able to take control of my care support by employing my own PA's enables me to overcome those obstacles, live the way I want and do the things I enjoy. Life is for living after all!"
Employing your own PA 
Employing your own PAs via PA Pool
This may sound a bit daunting, but there's a wealth of support and advice available and organisations such as Skills for Care offer training too. Download their useful guide which will help guide you through the process of recruiting a personal assistant/carer, giving you tips on how to write a job description, choosing who to interview and the necessary checks to undertake.Being able to choose exactly who you want and when you want them is truly liberating and once you get to grips with the process, I guarantee you'll never look back!
For me the process of recruitment was one of the nightmares of employing my own PAs, but PA Pool has at least alleviated some of that stress. It has made the process easier, more effective and offers PA Users and PAs the facility to interact with each other – a vital part of the whole process.
How PA Pool works
Once registered, PA Pool enables members to complete a profile about themselves and the person or job they're looking for, along with any specific needs or relevant experiences. You only need to do this once and then it is stored on the database. You can search the database using various search filters such as location, shift type, driver or non-smoker for example. There is also the facility to search for emergency cover allowing PA users to source available PAs immediately, which is proving a godsend on the occasions where something unforeseen happens!
Your search results are displayed in a gallery, and you can view the profiles of people you're interested in. Once you've found a potential PA, you can make initial contact with them through the website email so there's no need to reveal your private contact details until you feel comfortable. The whole process works in exactly the same way for PAs too, which is what makes PA Pool unique. Plus, you can use PA Pool 24 hours a day, 7 days a week, so it's always there to help you find cover when you need it.
You might also be interested in our guide to the most frequently asked questions.
So, what are the Pros and Cons of employing your own PAs?
Pros of employing your own personal care assistant:
You get more for your money – there are no agency administration fees so you have more money to spend on getting the support you need
You can pay your PA a realistic decent wage
You're in control – you choose who you want to work for you and when, how long your PA works and exactly what tasks they do
Cons of employing a PA to provide your care and support:
You are responsible for recruiting, interviewing, carrying out appropriate reference checks and the overall management of your PA
There is no automatic back-up if your PA can't work so you will need to plan and develop a back-up system to cover in the event of an emergency
If your PAs are not self-employed then you will need to do the paperwork for employee payroll and taxes, and your own share of employer taxes
In summary
I'd be lying if I said it's always easy, but I've found employing my own PAs far less painful than using an agency. The most important thing is recruiting the right people and building a secure team. PA Pool has certainly been a help in this (and touch wood may it continue!).
Currently I have a team of girls who work 2-week shifts and a couple of ex-PAs on my back-up list should I need them. This has proved the best set-up so far (over the years I've experienced everything from one PA doing 6 months solid to having four PAs working weekdays or weekends). I've found a maximum shift length of 2 weeks work well for both parties – my PAs don't get so tired, it's easier to cover in an emergency, there's not enough time for us to get sick of one another's company or irritated by annoying habits and the most important thing I believe, is that each PA is able to have a life outside of the job. 24-hour live-in is pretty intense no matter how well you get on with a person!
www.papool.co.uk is a dedicated and award-winning website for disabled people looking to employ a PA (carer) and PAs (carers) looking for work. PA Pool is a market leader in its field, offering members the facility to interactively manage their own recruitment or employment.