Returning to school – not easy for everyone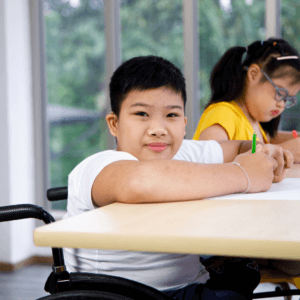 Returning to school for a new term can be thrilling for some and daunting for others. But if your child or teenager has any disabilities, it can be especially difficult! Thankfully, there are a range tools and gadgets, even clothes available now to make life just a little bit easier.
This article from Disability Horizons reviews a number of items including: a revolutionary cuff to assist grip; a finger cutter for arts and crafts; an award winning wheelchair lap tray and bag combo; and wheelchair joggers, made from a supersoft cotton jersey.
If you come across any further disabled aids for children or adults that you think other people would find useful, we'd love to hear from you!
You might also like to read our article on assistive technology.
Follow us on our Facebook page for daily posts.