New PA Pool Website Features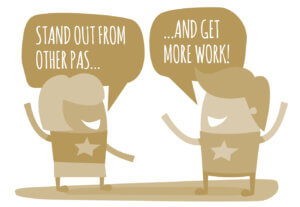 Lots of our Carers/PA's (Personal Care Assistants) are upgrading to become Premium PA's on our website now so that they can really stand out from the crowd. Registering as a PA and looking for work on PA Pool still remains free of charge; however, PA/Carers can pay a small fee and upgrade to become a 'Premium PA'.
In return, Premium PA's receive a number of benefits including a highlighted profile in gold to help you stand out and attract more work, access to a shift calendar, visibility of PA Users ratings, and free posts on the Emergency PA page.
As a PA User or employer, you will be able to identify these individuals by their highlighted profile and, in addition, they will have access to the new star ratings to evaluate you as their employer and to create a shift calendar.
Star Ratings
In respect of the ratings system, please only rate members who you have actually worked with. We are aware that some people have been rating others without physically working with them and will be putting in steps to avoid this happening in future. When giving your rating, please remember to be fair – some people are simply not compatible, which should not be a reflection of their ability to perform their job or to provide decent employment. So please try to avoid rating people entirely on compatibility – as there are many factors as you can see from the image such as respectfulness, punctuality and reliability.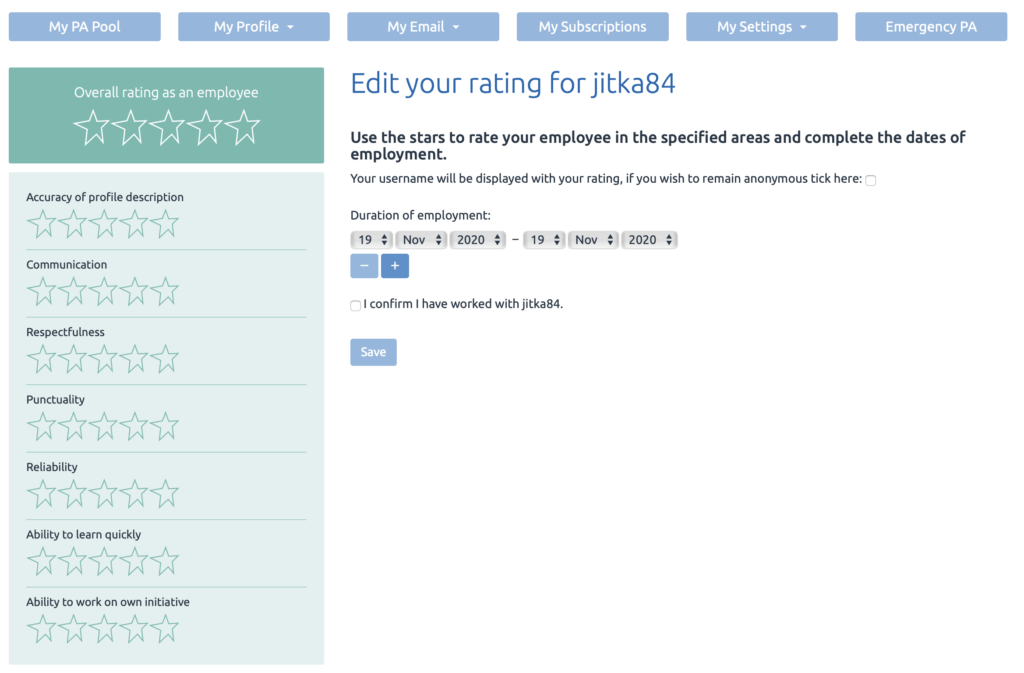 It is also important to note that people are generally happy when they know where they stand – so clear and concise communication on both sides before and during employment is vital.
Searches
If you haven't already noticed, PA Pool members of the site can now search by available dates.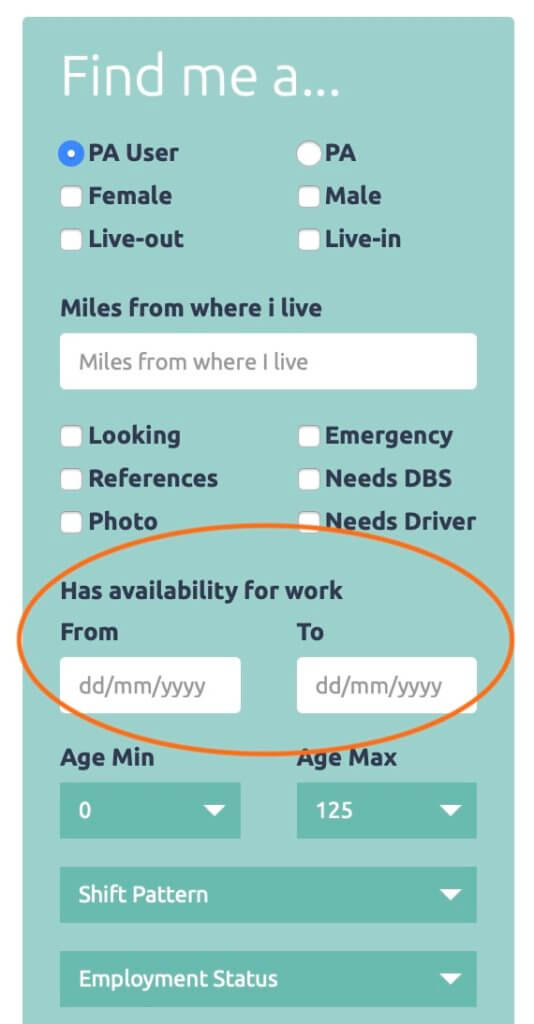 However, please don't forget to change your status when you're not looking for a PA or work, just by clicking the 'Change Status' button.  You can also hide your profile at any time if you don't want to receive messages – click the button alongside 'Change Status' to 'Show or Hide' your profile.

You can learn more about the Premium PA features and benefits on a previous article here.