New Features and Opportunities from PA Pool
Three new website features are coming soon to PA Pool!
Highlighted profile for PA's/Carers to attract more work with our new Premium PA feature
Evaluate your Carer or your employer with our improved Star Ratings feature
Identify when you are free for work or let PA's know exactly when you need cover with our new Shift Calendar
We've listened to your feedback and will be rolling-out these important new features across the PA Pool website for PA's/Carers and PA Users this Autumn.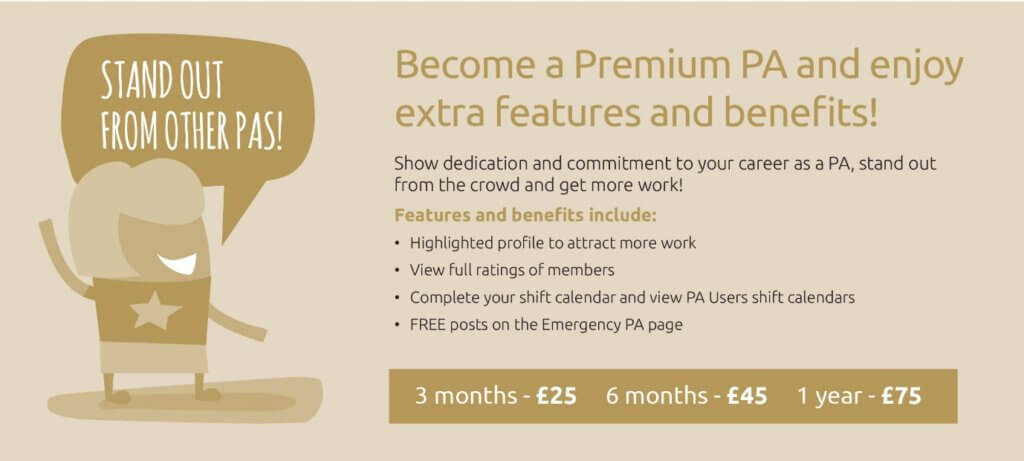 Introducing Premium PA…
Show dedication and commitment to your career as a PA and find more work by standing out from the crowd.
As a Premium PA you will:
Receive a highlighted profile in gold to attract more work
Be able to view full ratings of PA Users
Be able to create a shift calendar for yourself and view the shift calendars for PA Users
Receive FREE posts on the Emergency PA page
This Autumn, PA/Carers will be able to pay a small fee to become a 'Premium PA'. As a PA User or employer, you will be able to identify these individuals by their highlighted profile. In addition, they will have access to the new star ratings to evaluate you as their employer and to create a shift calendar.
Below example of a search clearly identifying Premium PA's in gold!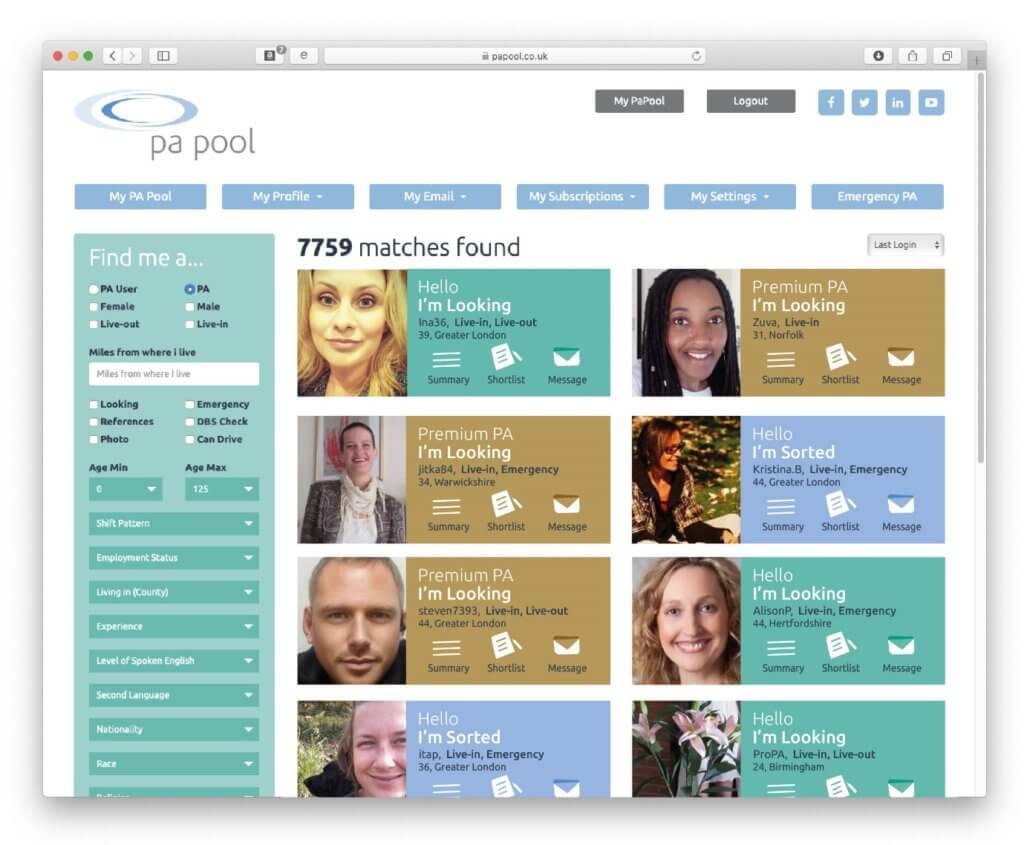 New Star Ratings – give feedback on members you've worked with…
Below example of a star rating on a PA User page. The Premium PA page will look very similar!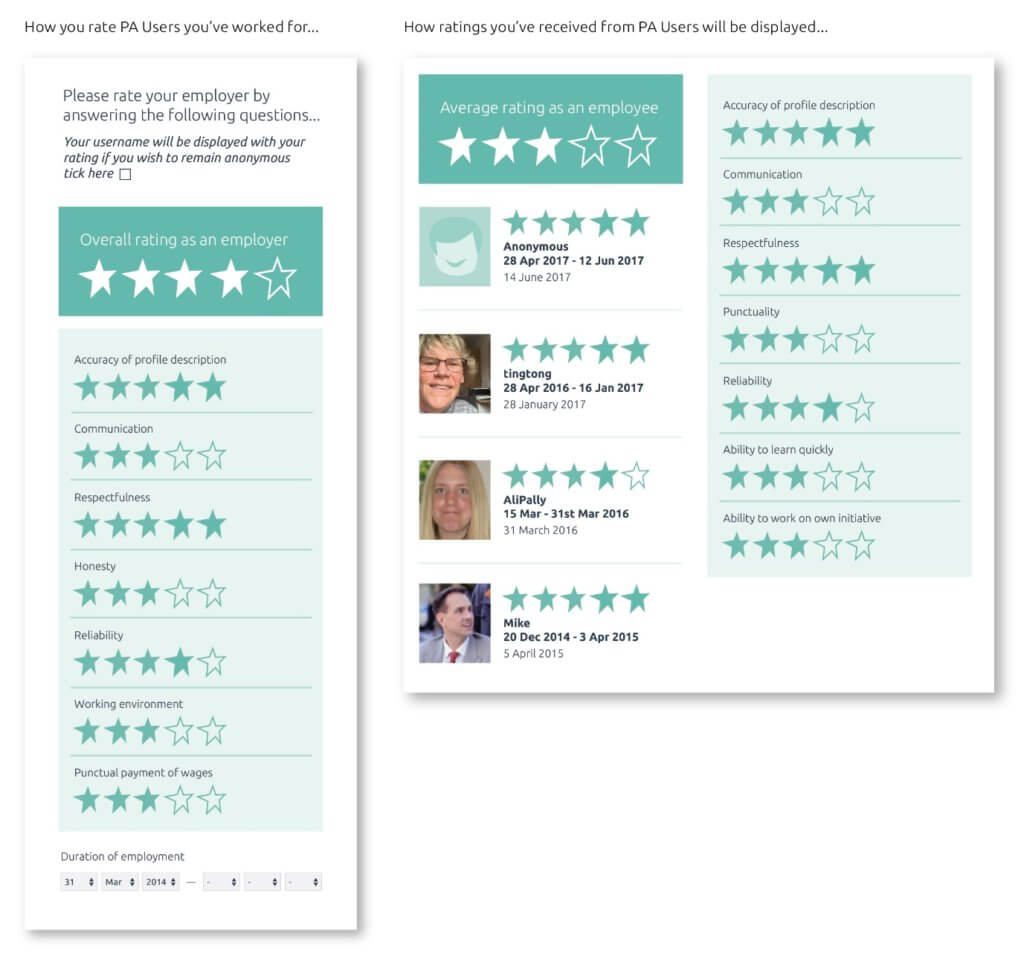 Both Premium PA's and PA Users will automatically be able to rate each other on points such as: accuracy of profile descriptions, communication skills, respectfulness, punctuality, reliability and more.
The full Star Ratings information will be displayed within the members profile with an average overall star rating displayed on the profile summary in search results making it very quick and easy to decide if you would like to find out more.
This feature is only available to Premium PA's. Non-Premium PAs will only be able to give and view average star ratings. This feature is free to PA Users.
Shift Calendar – let members know exactly when you need work or cover…
Below example of a shift calendar in full view!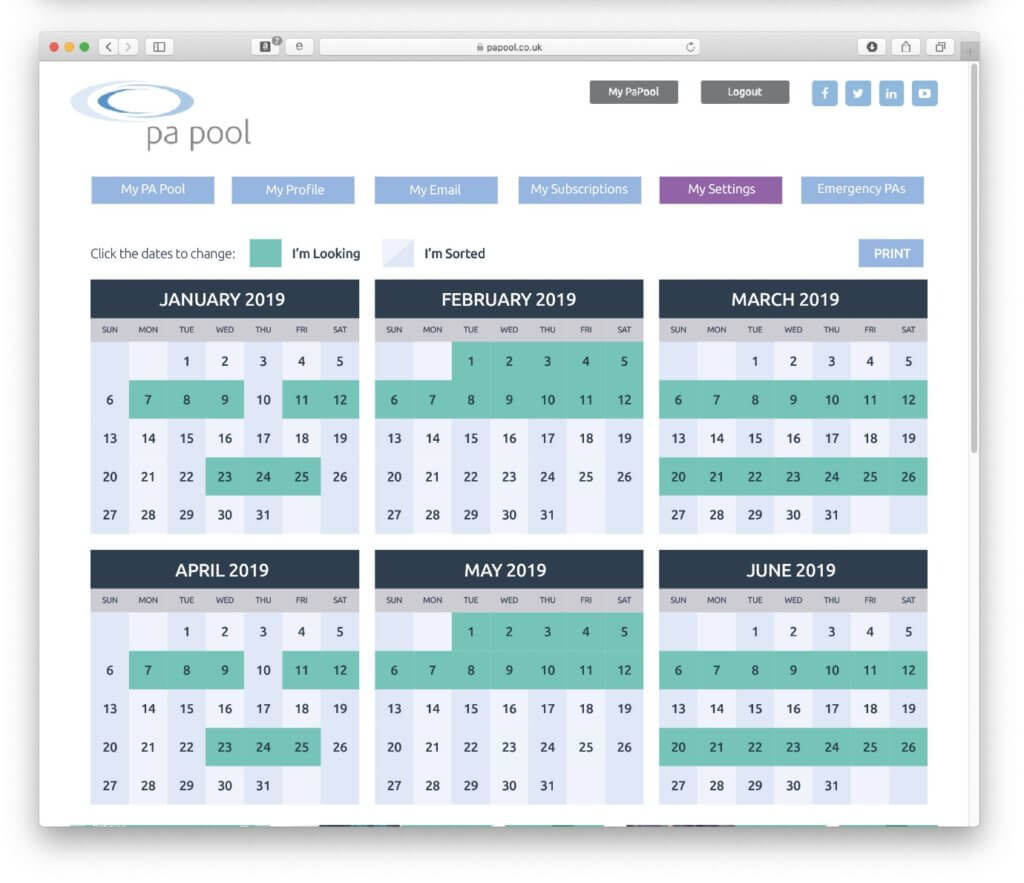 With effect from September, you will be able to create a shift calendar allowing you to specify the days when you are free for work or looking for more work, or indeed when you are looking for a PA/Carer to assist you.
Below example of a shift calendar in mini view!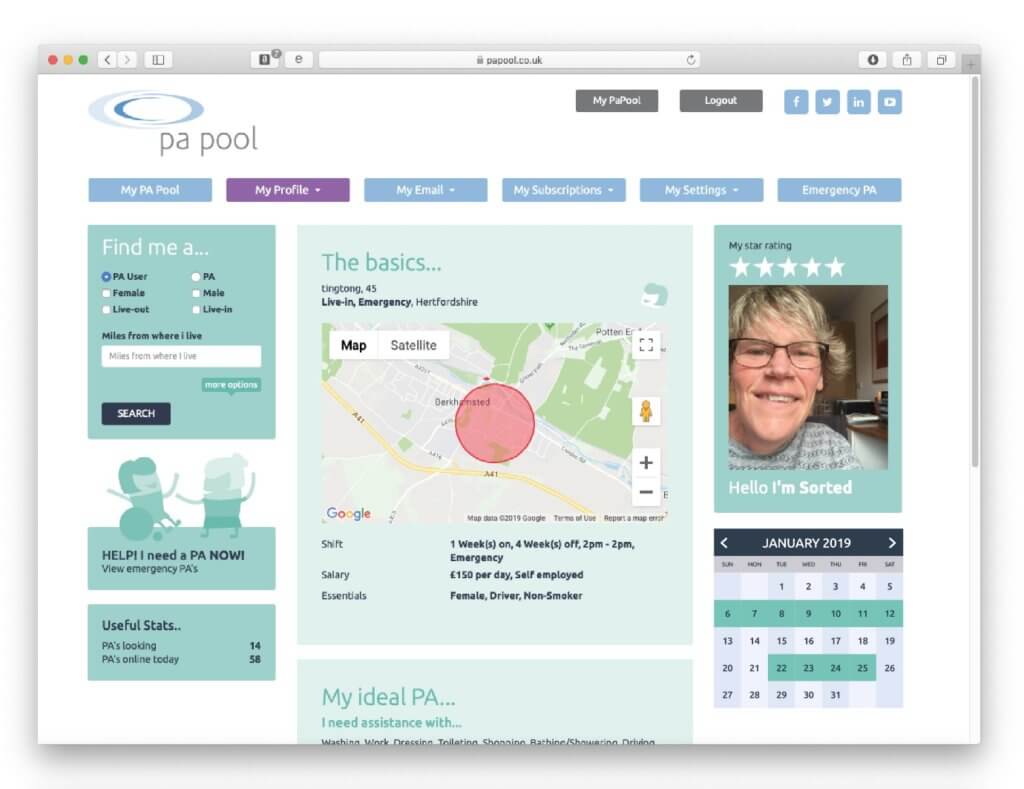 This feature is only available to Premium PA's but is free to PA Users.
We're Listening!
Let us know what you think to these new features and what you would like to see from the PA Pool community in future. We'd like to develop our News content tailored to your needs based around your hopes, fears and dreams.
Drop us an email to: hello@papool.co.uk or post to our Facebook page – perhaps some other people might feel the same way!
Member Tip
Please make sure you have entered a valid postcode on your profile to ensure members can find you in location searches.
A note about PA Pool
PA Pool is a non-profit organisation founded in 2007 and we really care about building a community and helping people. Any money that we make is put back into the website to make it work better and quicker.
In line with our data protection duties, if you do not wish to be a member of PA Pool any more, you can request your account to be closed and details removed by emailing admin@papool.co.uk. Please note if you choose this option you would need to re-register in future as your current login details would no longer be valid.
Please note that all images are indicative at this stage and not representative of the final build versions.