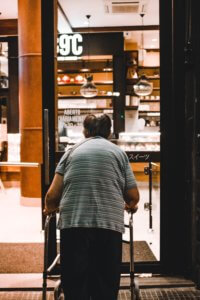 It's long overdue, but five new disability champions have been appointed by the government to ensure businesses don't forget about their disabled customers. The five – listed below – will join 14 existing champions who have already made great strides in improving accessibility from industries as diverse as insurance to music.
Using their industry influence, these five new champions will help remove the obstacles faced by many disabled consumers across the fields of technology and countryside, to name just two. The five new disability champions are:
brand and design: Marianne Waite, Founder of Think Designable
countryside and heritage: Heather Smith, National Equality Specialist for the National Trust
products and spaces: Ed Warner, Founder of Motionspot
technology: Patrick Stephenson, Client Managing Director for Central and Local Government at Fujitsu
web accessibility: Paul Smyth, Head of Digital Accessibility at Barclays
Minister for Disabled People Sarah Newton said: "For too long businesses have been missing out on the spending power of disabled customers and their families – worth a staggering £249 billion a year. Sadly disabled people are often locked out from the everyday experiences many of us take for granted, whether that's enjoying the great outdoors or benefitting from latest innovations in technology.
"Our new champions will fight for the rights of disabled consumers so they can spend their money where and when they want, just like everyone else."
To read the article in full, visit: https://www.gov.uk/government/news/new-champions-to-fight-for-rights-of-disabled-consumers.
Photo by Caroline Cagnin from Pexels