WheelPower, the national charity for wheelchair sport located in Aylesbury, Buckinghamshire, provides opportunities for disabled people to participate in sport and lead healthy, active lives across the UK. You can find out more about WheelPower via their website here.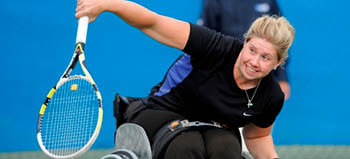 This new survey aims to find out what activities wheelchair users currently take part in, what they would like to try or do more of in the future, and how WheelPower can support them to do that. There's a prize draw for a £100 voucher – to enter, please sign up at the end of the survey. The closing date for entries is Friday 6 May 2016.
Take part in the WheelPower survey
If you'd like the survey in an alternative format or have any questions, please contact Jo Holliday – joannaholliday@rica.org.uk or phone 020 7427 2460. See more at: http://www.disabilityrightsuk.org/news/2016/february/wheelpowers-national-survey-sport-and-physical-activity#sthash.5lLJQpJc.dpuf.