Personal Assistance Study
The University of East Anglia (UEA) are researching the experiences and attitudes of Personal Assistants.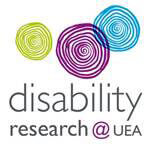 Have you ever worked as a PA (personal care assistant)?  If so, then researchers at the UEA would like to hear about your experiences. The study looks at personal care assistance relationships – what makes them work well, but also the difficulties sometimes encountered by PA's and PA users.
To be a participant in a confidential telephone interview, visit the website here.
Interviews may last up to an hour and participants will be offered a £10 voucher for their time.