PA's Needed for Personal Assistance Study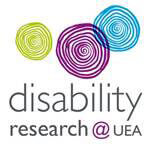 This month we are once again assisting the University of East Anglia (UEA) with their studies and research activity…
Have you ever worked as a PA (personal care assistant)?  If so, then researchers at the University of East Anglia would like to hear about your experiences. The study looks at personal care assistance relationships – what makes them work well, but also the difficulties sometimes encountered by PA's and PA users.  As part of this study, researchers are talking to PA's about their experiences, completely anonymously.
If you would like to take part, a researcher will conduct an interview with you either over the telephone or in person. Interviews last up to an hour and, as before, you will be offered a £10 voucher for your time.
For further information, please contact Tom Porter on tel: 01603 591 985 or email: t.porter@uea.ac.uk.