We all make mistakes, so don't let the lack of insurance be one of yours!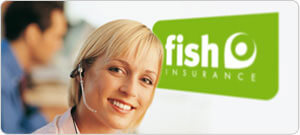 Fish Insurance are the leading disability insurance specialists and have been providing specialist insurance products for the past 35 years.
Did you know that your PA – particularly those who are self-employed or deemed self-employed – may not be adequately covered against key risks, such as public liability and medical negligence claims, which can be potentially financially ruinous?
Fish Insurance offer a dedicated Carer & Personal Assistant policy, which, at just £89 per year costs less than £2 per week. This protects against key risks such as errors and omissions made when providing care or administering drugs, and specific injuries caused by a PAs actions. It also ensures PAs are protected should they suffer a work injury.
For more information visit www.fishinsurance.co.uk or call free on 0500 432 141.  The Fish Insurance website also contains lots of useful downloads, that you can find here.