MAC Report acknowledges contribution from PA Pool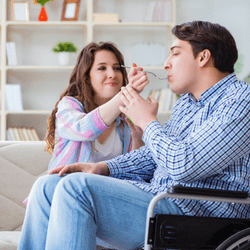 Data provided by PA Pool highlights high rate of non-UK workers in the sector in the latest report on adult social care…
PA Pool has been mentioned in the Migration Advisory Committee (MAC) report on adult social care recently, after it provided data highlighting the high rate of carers from outside of the UK. Our data suggests that around 45% of PAs on our platform are from outside the UK, with a quarter from the EEA.
The report has made an interim recommendation to immediately make care workers and home carers eligible for the Health and Care Worker Visa and place the occupation on the Shortage Occupation List (SOL).
The report also recommends that where care is provided through public funds, the government funds a minimum rate of pay for care workers in England that is above the National Living Wage, at a minimum rate of £10.50 per hour.
To find out more, download a copy of the MAC Report: www.caremanagementmatters.co.uk/sector-responds-to-mac-report-on-adult-social-care/