Good Care Month July 2020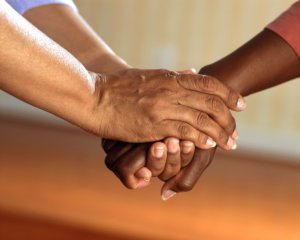 Good Care Month runs from 1 to 31 July and is intended to celebrate the hard work of our PAs and Carers. We have seen evidence of this throughout the Coronavirus pandemic with #ClapForOurCarers and #ClapforNHS.
In Hertfordshire alone – where PA Pool HQ is based – around 4,000 paid carers are recruited each year, just to fulfil the current need. And, with our aging population and complex needs, this will only increase. So Good Care Month is also a chance to engage and inspire more people to consider social care as a great career choice and to recruit more people into the care sector.
Caring for the Carer
We have partnered up with Zuva Chinhori of Caring for the Carer which is a website dedicated to providing and supporting health and wellness education for live-in care workers. Focusing on the four key areas of physical health, mental health, emotional and spiritual health and healthy relationships, Zuva is creating an active online community of Carers to get help, make friends and have fun.
Zuva is also in the process of developing a number of instructional and educational videos for PA Pool, which we will share with you in due course.
Find out more at: www.caringforthecarer.com – where you will be given opportunity to sign up for a FREE mini course called: Time Management for Live-in Carers – and join the Facebook group at: www.facebook.com/groups/caringforthecarer.
Looking for Private Care Work
If you would like to find work as a self-employed PA (Personal Care Assistant or Carer) then you can register on our website free of charge and start looking for work immediately. By the way, PA Pool covers the whole of the UK and not just Hertfordshire.
In the meantime, gather together your staff, friends and family – whilst maintaining appropriate social distancing of course – to celebrate the excellent care and support you provide!
Please tag #PAPool, #WeCare and #HertsGoodCare in your social media posts.