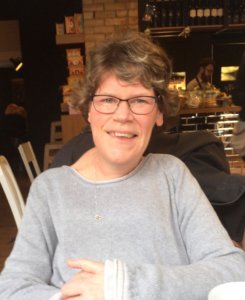 PA Pool Founder, Katy Etherington, has been contributing to the discussions over the lack of carers available for work, post Brexit.
According to an extensive report published by Skills for Care in October, highlighting the need for significant reform of the social care workforce, an estimated 70,000 care users employ around 100,000 live-in carers and personal assistants (PAs) through public funds in the UK, known as direct payments, to assist with daily tasks such as cleaning, personal care and transport.
In this article with The Guardian recently, she said: 'More British people had signed up [to PA Pool] but that hasn't really made up for the deficit of Europeans that aren't coming to the site any more.
'Post-Brexit immigration restrictions have caused the drop-off and, unless they've already worked here, they can't actually get a visa to work here as a PA any more.'
More recently, Katy has been interviewed by the BBC where she again talked about the care crisis, the reduction in PAs now Europeans can no longer work here; how pay rates have increased to more than double what most people's care funding will cover; and the consequences of people not being able to find the support they need.
The broadcast went out during the Breakfast show on Wednesday 17th November.
You can read The Guardian article: Disabled people struggling to hire carers after Brexit here, and the full Skills for Care Report: The state of the adult social care sector and workforce in England 2021 here.
You need to register with The Guardian to read the article in full but it is free to register.