Wishing you a Merry Christmas…
Thank you for your continued support. We hope that you like the new website.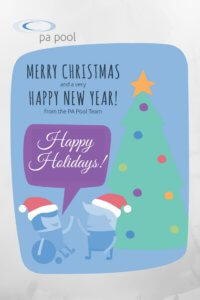 Its been an enormous undertaking and is still not 100% as we want it, but we really appreciate your patience and feedback.
Please continue to send us your feedback, by email to: admin@papool.co.uk and on our Facebook page: https://www.facebook.com/PAPoolLtd/.
We would like to wish you, your families and your carers a very Merry Christmas and a happy and healthy New Year!