Take Part in Channel 4's Rescue Dogs to Super Dogs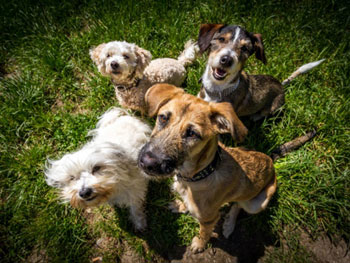 Do any of these apply to you?
Are You a Dog Lover?
Do you have a challenging condition or disability?
Could you give a rescue dog a permanent home?
Have you ever considered that a dog could transform your life?
If so, Channel 4 need you!
This new series on Channel 4 will see abandoned dogs trained to become high functioning super-pets, able to enrich the lives of people in need. 'Rescue Dogs to Super Dogs' will pair homeless dogs with people who have a physical, psychological or neurological disability or condition. With the help of expert dog trainers these dogs will not only find a home and a purpose but will change their new owner's lives for the better.  Hundreds of dogs are abandoned in the UK every day, but with the right home and the right training they could change your life.
If you are interested in finding out more about this potentially life changing opportunity then please get in touch by calling: 0117 3072328 or email: casting3@plimsollproductions.com.