PA Pool is supporting Colleges Week 2012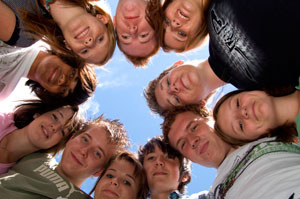 PA Pool is supporting Colleges Week 2012 , which this year is all about employability and work-readiness. As part of this year's campaign, the Colleges Week team is issuing a call for employers and employees to sign-up to volunteer for the free 'Inspiring the Future' service. Inspiring the Future was launched in July 2012 by the Education and Employers Taskforce, an independent charity. It is an England-wide, free service which will see people from all sectors and professions volunteering to go into state secondary schools and Colleges to talk about their jobs, careers and the education routes they took, with the goal of helping young people achieve their potential.
Young people want to hear first-hand from people at all levels, who can answer their questions about the jobs they do and how they got them.   The more employers and employees that sign-up the more young people that can be inspired.  This Colleges Week register your organisation or sign-up as volunteer in your own right.
By volunteering just one or two hours of your time, once a year, you can help hundreds of young people to make more informed choices.  All you need to do is agree to visit a school near to where you live or work.
Employers and employees can also benefit from the scheme. For instance, by getting young people interested in your job, profession or sector it can help develop the talent pool and ensure a skilled workforce in the future, whilst giving a talk in a school is also a great development opportunity, especially for younger staff.  Volunteering in education is also a good way to build your community links.
And once you've signed-up, why not tell others and encourage them to do the same – maybe via any LinkedIn groups or business forums you are involved in.
Employers/individual volunteers: click here if you are signing-up on behalf of a large group of staff or here, if you want to register as an independent volunteer or a smaller organisation.   You will be asked to provide a few basic details, and your email address.  Later in the registration you will need to provide a few more details about yourself and what you can offer as a volunteer.  You will also be asked to select activities you can volunteer for.
N.B  To track sign-ups resulting from the Colleges Week campaign, we would ask you to choose the AOC/Colleges Week option from the 'how did you hear about us' menu when you/your contact register.