National Disability Strategy for 2020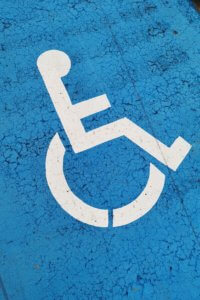 If you missed the Queen's Speech on 14 December then you may not be aware of a couple of Government policy plans which will impact on disabled people.
First and foremost, a new National Disability Strategy (NDS) was announced saying that, "We want to transform the lives of disabled people, ensuring they have access to opportunities and are able to achieve their potential. We will publish a National Strategy for Disabled People in 2020 to ensure disabled people can lead a life of opportunity and fulfilment. Our strategy will be ambitious, supporting disabled people in all aspects and phases of their life."
Apparently the strategy will set out practical proposals on those issues that matter most to disabled people. Thankfully the strategy will be developed with disabled people, disability organisations such as Disability Rights UK and charities, and will include housing, education and transport. The benefits aspects of the NDS will be considered in a Green Paper and will consider how the government can ensure the benefits system and wider DWP (Department for Work and Pensions) support can best help disabled people.
Additionally there are plans to reduce the disability employment gap, introduce a minimum award length for the Personal Independence Payment (PIP) and end unfair hospital car parking charges
You can learn more on the attached PDF (page 62 refers) or watch the speech on YouTube: https://www.youtube.com/watch?v=ylXfECCHylE (skip the ads!).