Disabled people's magazine taps a 'niche for positivity'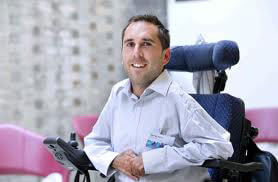 Our good friend and PA Pool Member – Martyn Sibley – and his partner Srin Madipalli, have made the Press with a review of them and their online magazine 'Disability Horizons'.
The website aims to counterbalance negative attitudes to disabled people.
Read the full article in the Guardian here:www.guardian.co.uk/society/2012/mar/13/disabled-peoples-magazine-niche-positivity.
To visit the Disability Horizons website, click here:disabilityhorizons.com.