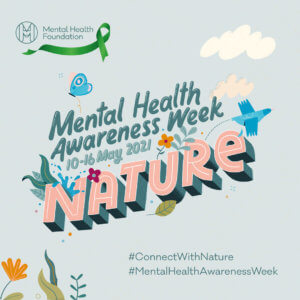 This year, the theme for Mental Health Awareness week is 'Nature'. Hosted by the Mental Health Foundation, it is now in its 21st year and runs from 10-16 May, and people from across the country will be celebrating the mental health benefits of being around nature in their local community in a range of digital and creative ways. It's important to recognise however, that not everyone has access to nature and for those with disabilities, it can be extremely challenging.
Mark Rowland Chief Executive of the Mental Health Foundation said: "Mental Health Awareness Week has grown to be one of the biggest awareness weeks in the UK. This year the theme is on nature and its central role for our mental health. Since the beginning of the pandemic, millions of us turned to nature to help us get through lockdowns and our research shows that good mental health depends on us being able to connect with nature in some way and its power in both prevention of and recovery from poor mental health."
Some of the best ways for everyone to look after their mental health are highlighted below:
Keep Active – try to make a habit each day of connecting with nature in your local area. Moving triggers endorphins to help improve your mood, so a short work or a simple stretch in the garden will make an impact. Why not stop and listen to the birdsong, smell the freshly cut grass, notice the trees, flowers or animals nearby and take a moment to appreciate these connections.
Get Creative – share your images, videos and sound recordings of the nature on your doorstep and how this made you feel on social media; indulge in your hobbies or learn a new skill!
Stay Social – it's not been easy for anyone over the past year, but lockdown is now easing. If you can't yet get out, chat with your friends and family over the telephone, on social media, and via the internet using Zoom to alleviate boredom and feelings of isolation and loneliness.
PA Pool founder, Katy Etherington has explored a fully accessible walk close to her home town in Berkhamsted, Hertfordshire. If you'd like to explore this walk, you can view and download it via the Berkhamsted Living Magazine website.
For more information about this year's Mental Health Awareness Week visit mentalhealth.org.uk/mhaw or join the conversation on social media using #ConnectWithNature and #MentalHealthAwarenessWeek.