Check out Katy's Christmas Cards!
Our founder Katy Etherington has designed a range of unique Christmas Cards for PA Pool.  Visit the website to find out more and to place your order here.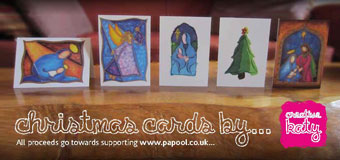 All proceeds from the sale of Katy's cards go towards helping support the PA Pool website.  Our dedicated online resource for disabled and elderly people recruiting PA (carers) and PA (carers) looking for work, is a not-for-profit organisation and we rely on fundraising of this nature and advertising revenue.
Thanks for your ongoing support…