Call for evidence for National Disability Strategy inquiry in multiple formats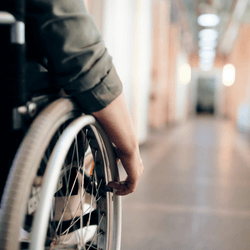 MPs on the Women and Equalities Select Committee have launched a new inquiry into how the Government's National Disability Strategy is working, and how the Strategy might develop in the future.
They would like to hear the views and experiences of the public and interested groups as part of their inquiry, and they especially want to hear from as many disabled people as possible.
More information about the inquiry and how to submit your views is available in multiple formats (including audio, British Sign Language and EasyRead) here: committees.parliament.uk/committee/328/women-and-equalities-committee/news/171030/call-for-evidence-for-national-disability-strategy-inquiry-in-multiple-formats
Among other topics, the Committee is seeking views on:
What progress has been made on the Strategy so far
How effectively the Government is communicating with disabled people
Inequalities faced by people with learning disabilities and autism
How the needs of disabled people can be reflected in the post-pandemic recovery
The deadline for sending your views to the Committee is Sunday 24 July.
What is the Women and Equalities Committee?
The Women and Equalities Committee holds Government to account on equality law and policy, and examines cross-Government activity on equalities. It's a cross-party committee of MPs and is independent of the Government.
Find out more about the Women and Equalities Committee: committees.parliament.uk/committee/328/women-and-equalities-committee
Get updates on its work by following the Committee on Twitter: CommonsWomEqu
The Women and Equalities Committee is a 'select committee'. Find out how Select Committees work: www.youtube.com/watch?v=o_2RDuDs44c